Her flat is burgled; her brother is missing; it's the last day of term: the thin ice of a part-time teacher's life is about to crack as a hot London summer begins…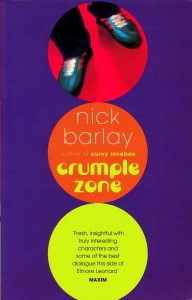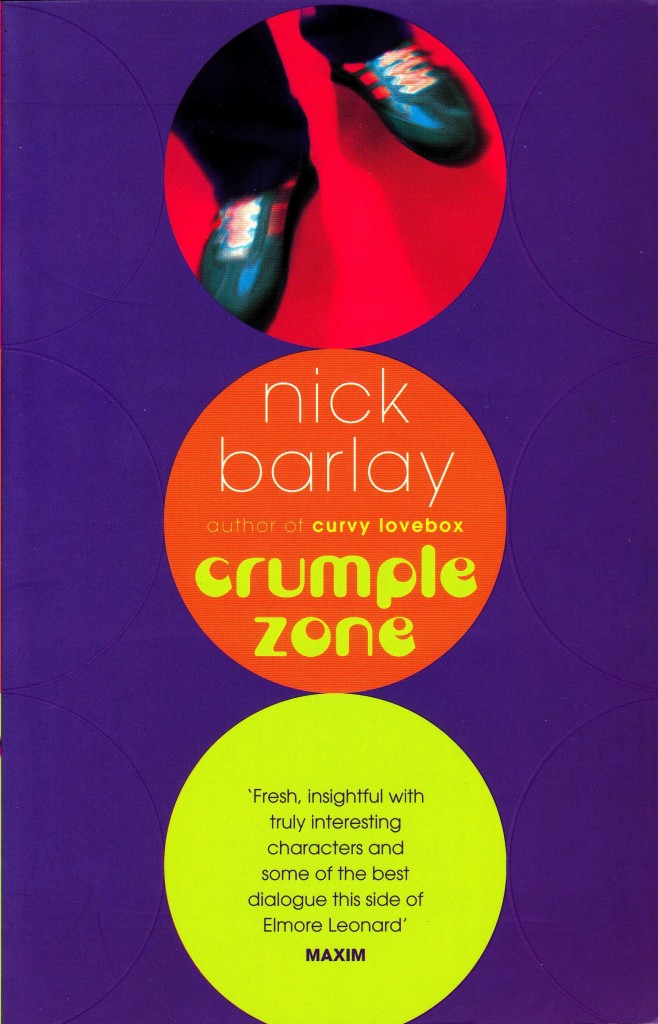 'A writer who is not only in command of his technique but seems to be have his finger on the city's pulse.' Nick Lezard, Guardian
Here's the opening:
STANKY
killer stink in the house
Stanky have the whole place tagged. STANKY: BIG, it says on the Bevington Road public convenience. STANKY: FLYING 4, it says on the window of Ootie's Late Nite Store. STANKY: MASSIVE, it says in skull logo green on the firedoors of Trellick Tower, a concrete slab that looms over Golborne Road like a giant gravestone. And if you look up to the thirtieth floor of Trellick near where the walkway from the main block joins the stairwell, you'll see STANKY: CHONGA LOCO. My guess is as good as anyone's what that means.
Only thing I know is that all their tags and all the other versions of their tags like S:RY (STANKY: RUFF YOOT) have got the same characteristic: a colon. That colon, those two little dots, they're my contribution to yoot and yoof culture. I taught them that on one of the rare times the Stanky 4 bothered showing at school. They wanted tags with impact, tags that would blow the opposition out of the water. Tags that would stay on the walls of the old toilets at school. Well, it's given them an edge, and seeing their tags is the nearest most people get to seeing them at all, being as they are no more than a handful among a million truants.
So I'm always kind of surprised when I run into them anywhere. But today they ain't just anywhere. Today they've got real face. They're standing – hangin' more like – bang on my home run. I mean, see the picture: half seven, sun setting on west eleven and the summer term, and there they be, cool and big, living large in fresh trainers like they had daddy's standing order allowance propping up their lifestyle, like they were straight-A guys with careers mapped out all the way to the golden horizon. Instead of being the flakiest all-in under-sixteen bullshitters ever to skank off school and munch out on junk food.
As I'm approaching The Ridge, Big C and W, also known to parents and police as Ridgecroft, Clarke and Witter, they all look to their number one. Number one, who mostly responds to the name Stanky B but is down on the register at Kensal Grove as Burston, is way too busy to notice shit. He's backing his twelve stone of teenage protein nice and slow out of Golborne Kebabs and Burgers. He's unnaturally large in a yellow ski jacket, looming mean, and brandishing a leaky kebab:
– Hey you, binnissman: I ain't payin' for this cos it stink of poo. Get me? Look at that red smelly shit man. It's poo. Ain't takin' my peas for this. Look at it man: poo meat innit. Killer stink in da house. Get me? Nobody move nobody get hurt…
There's silence inside. Not even meek protest. Nothing. Burston hops out the store, holds up his free kebab and takes the biggest bite he can, then looks to his crew for acknowledgment. The boys fold with fake laughs, keel about with wailing street laughs that get right to the core of an enemy's ego. Diss 'em good. Tuff 'em down. Be first with the backchat. Then they're all banging and slapping fists with Burston, congratulating him on his pioneering sense of humour.
When Burston finally spots me I'm no more than twenty feet away, lugging my shoulder bag of books and marking. Suddenly eight smirky eyes with insider knowledge are scoping me hard, which is really what the Stanky 4 like best. Hangin' an' scopin'. Only they should know better than to wrongside me on my home run, especially when all I want is to skin up a monster spliff, mark some delinquent drama projects, and kick back for the night. Burston shifts the food to one side of his mouth so that it swells out. Making sure I can hear, he drawls in a real showtime voice:
– Check Miss Thing boppin' down the street… One day she gonna be my ex. Y'na mean…
'Nick Barlay is a fine chronicler of London's grittier sub-cultures.'
Peter Carty, Time Out
See the reviews page for more…
Crumple Zone on Amazon: Click Here
Curvy Lovebox | Crumple Zone | Hooky Gear